Food Sensitivity Products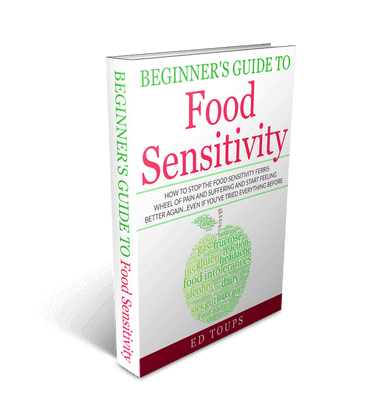 How To Determine If a FOOD is TRIGGERING Fatigue, Ailments and Sapping Your Energy... and what to do about it...
I guarantee this little book will change your life in some way.
Here's what's in the book:
— In 2001 I decided to try to figure out if a food was triggering my out-of-control skin problems. I ran a little experiment using some "old school" tracking methods...
— I was astonished at how well these strategies worked!
— Then I started teaching this formula to my friends and family…and I soon found out that it worked just as well for them and for all sorts of things... fatigue, arthritis and muscle pain, stomachaches, heart burn and more!
— So I put all those systems and processes down and turned them into an easy-to-read book that will teach you the SAME. DANG. THING!
And it's all in this 65 page book you can read by noon and start using them the same afternoon.
---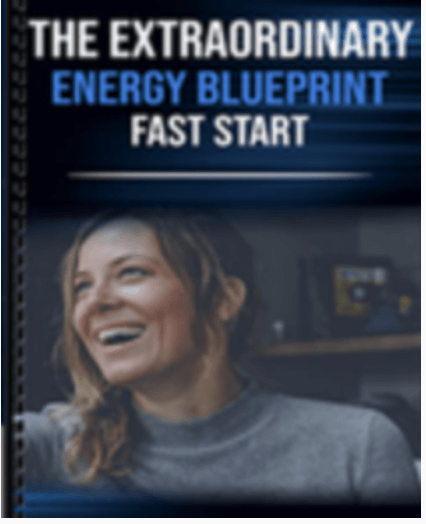 The "Right Food" For Your Body Gets Extraordinary Energy
.
If you'd like to feel ten times better than you do today, with more energy, less weight and feel more like yourself again (or even super-human) , this will be one of the most exciting books you'll ever read.
There's no fluff or filler – just "real-life" tried and true tactics that are working right now to solve inflammation, energy and food sensitivity issues.
And it's easy to read.
At 30 pages, you can read it under 15 minutes if you wanted. This is the 10,000 foot view so you're not bogged down by the fine details (Think - few words and lots of simple explainer images).
And you'll immediately "get" the entire system I personally used to solve my chronic skin issues, afternoon fatigue, restless leg syndrome and mind fog (and a few other aches, pains and frustrations I didn't even realize were related to food sensitivity.)
---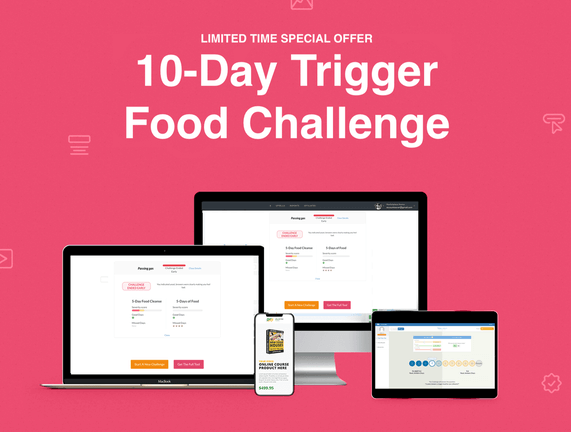 Take the 10-Day Trigger Food Challenge as your first step toward extraordinary energy, vitality and focus.
.
The #1 question I get from members is, "Can you help me confirm my suspect food?" The 10-Day Trigger Food Challenge does just that. It tells you whether a suspect food is a trigger food for you or not. No guesswork. If you want extraordinary energy that lasts this is a great first step. This is a special limited time offer. Click the button to learn if the 10-Day Trigger Food Challenge is right for you.
It's ALL ABOUT GETTING RESULTS.
We're building a great community and I want to keep it that way.
Just so you know, this is an awesome community made up of warm-hearted people who are struggling (or had been struggling) with mystery fatigue or symptoms too.
So in order to keep it a great group, we're transitioning to "By Application & Invitation Only" for the challenge. It's called the golden ticket. Request a spot by clicking the button below.
---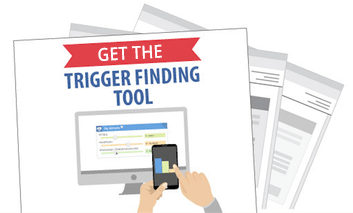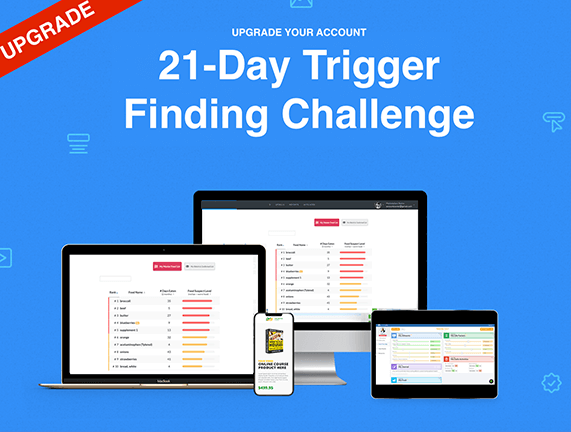 How to determine if a FOOD is TRIGGERING your fatigue symptoms and sapping your energy...and what to do about it
.
Did you know 8 out of 10 mystery ailments and symptoms have at least one hidden pattern no one can see?
Suffers of mystery Fatigue, Stomach problems, random Headaches, Joint pain, Anxiety, Depression, Sleep issues or one of over 140 other mystery ailments and symptoms have discovered their body's hidden patterns and transformed their lives...
Many times the mystery issue is a food. I guarantee this little tool will impact your life in some dramatic way.
Here's what you get:
— Access to the Trigger Finding Tool that finds your trigger foods automatically for you.
— The Food Sensitivity Challenge and Roadmap - we guide you every step of the way to help uncover the answers to your mystery ailment.
— Trigger Food Lists - you get you your trigger food lists…these are the SPECIFIC foods YOUR body is sensitive to.
— Your Life Factor Report - This will tell you how important life-factors like your stress level and sleep quality are connected to your ailment so you can totally transform the way you feel.
I'm making it available to the public for a limited time, now is the time to claim your spot.